Top 11 SEO Analysis Tools
SEO Tools makes it easier to obtain a good-performing website for your business and there are many to choose from.
In this article, I will be discussing what SEO tools are, why you should use them, how they work, and my top 11 SEO analysis tools, with a combination of both free and paid tools to get you started!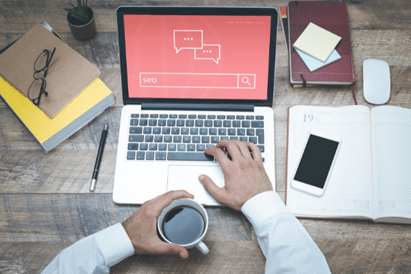 SEO tools can be used for a variety of purposes, but their main use is to provide keyword research and website analytics. This information will contain important statistics showing both the successes and failures of your SEO strategy. Using this information, you can further optimise your content and start ranking higher in search engine results.
These tools will help you with the following:
Analytical Data
Keyword Research
Website Links
Local SEO
Site Speed
Competitor Research
Link Building
Organic Traffic
Market Analysis
AD Tracking
Topic Research
To find out more about timings, read our blog post on how long it takes for SEO to take effect.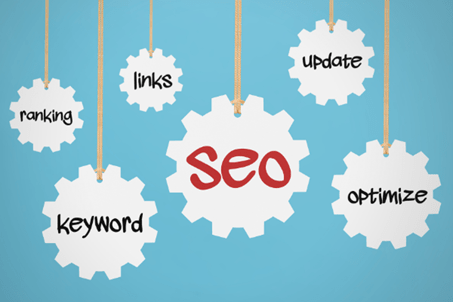 Having access to a range of SEO tools means you will be able to make your SEO strategy stronger. Using these tools, you can gain valuable insights into your competitors and audit your website.
There are many ways you can utilise this data to benefit your website, such as competing with their organic keywords or taking inspiration for future content.
Another benefit to using SEO tools is that it saves you a lot of time. Manual SEO audits are a very long and boring way of tracking your progress, so having this done for you automatically will not only save time but also money if you were paying others to do this for you.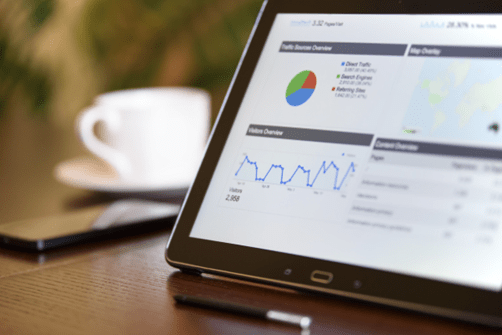 SEO tools work by collecting data from your website such as audience demographics, bounce rates, click-through rates, conversion rates, and more. They do this by investigating the potential of your content for placement on the search engine results page. 
This data will enable you to uncover any weaknesses in your SEO strategy as it provides information from backlinks, keywords, and SEO competition. It will also flag up any mistakes you may be making. 
It's hard to know where to begin with the huge amount of data that is gathered, which is why there is a range of tools to help you gather the exact information you require.
If you are looking to implement some tools into your SEO strategy, then take a look through this list of my top 11 SEO tools so that you can decide which ones would be the most beneficial for your website.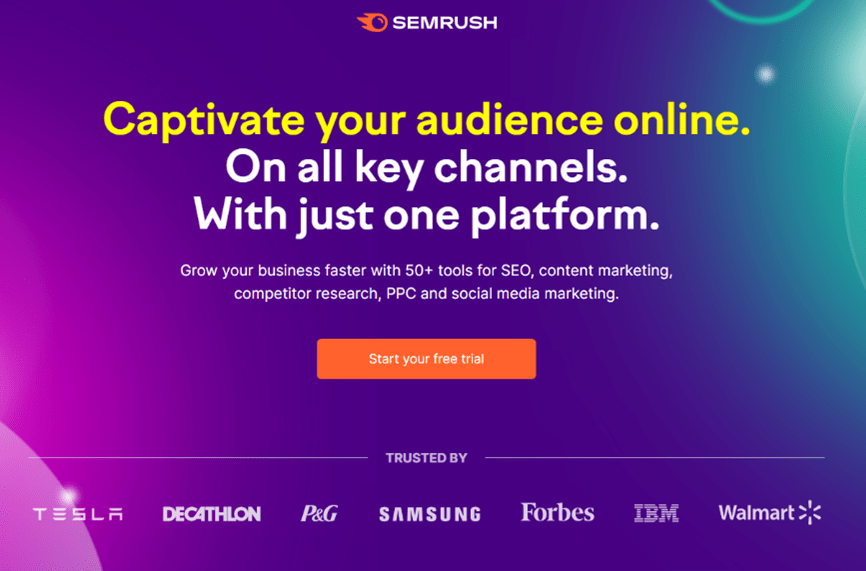 SEM Rush offers a great set of SEO tools and is very user-friendly, which is why it's at my number one spot.
One of the best features this tool has to offer is its domain overview. By inserting the link of one of your competitors, you can find out all sorts of information including:
Page Authority Score
Number of Backlinks
Search Traffic
Top Keywords
This is ideal when undertaking your competitor research as it reveals their strengths and weaknesses which can be used to your advantage.
Additional features include keyword research, link building, and on-page SEO. One of my favourite features is the keyword overview because it gathers potential keywords and scores them based on ranking difficulty.
Unfortunately, to get the best use out of SEM Rush you will have to take on a monthly subscription. There is a range of subscription plans which offer different features, such as how many users can use the tool simultaneously.
Price: $119 – $449 Per Month
Suitable For: Business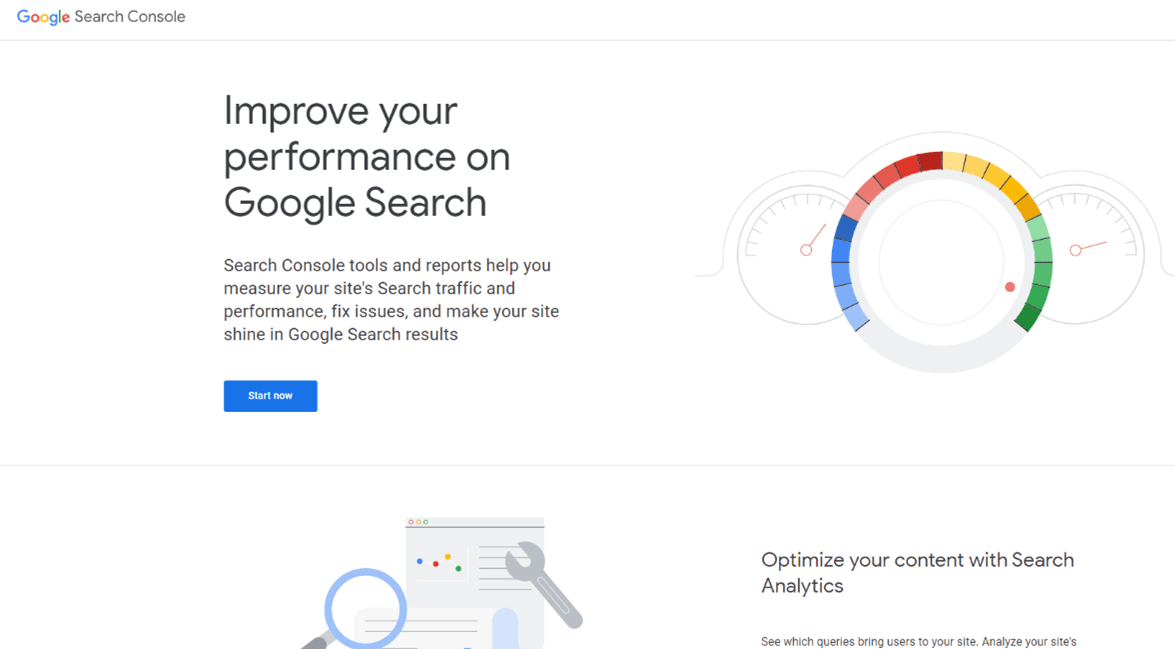 Google Search Console is completely free and great for SEO beginners as it's very easy to use. This tool offers the following:
URL Inspection
Page Rankings
Indexed Pages
Mobile Usability
Search Results Performance
Site Errors
Sitemap Report
To begin using Google Search Console, all you need to do is verify your website with a unique code and you can begin building your reports. All the above tools offer valuable information about your website so that you can ensure it is Google-friendly and performs well on the search engine results pages.
If you're starting a new website some of the features may not prove very useful for a while, for example, the page experience overview requires a certain amount of site traffic within a 90-day period to complete an evaluation. It is also important to remember that there is a limit of 50-page indexing requests per day.
Price: Free
Suitable For: SEO Beginners
Fun Fact: When Deciding Where To Rank a Website, Google Uses 0ver 200 Different Ranking Factors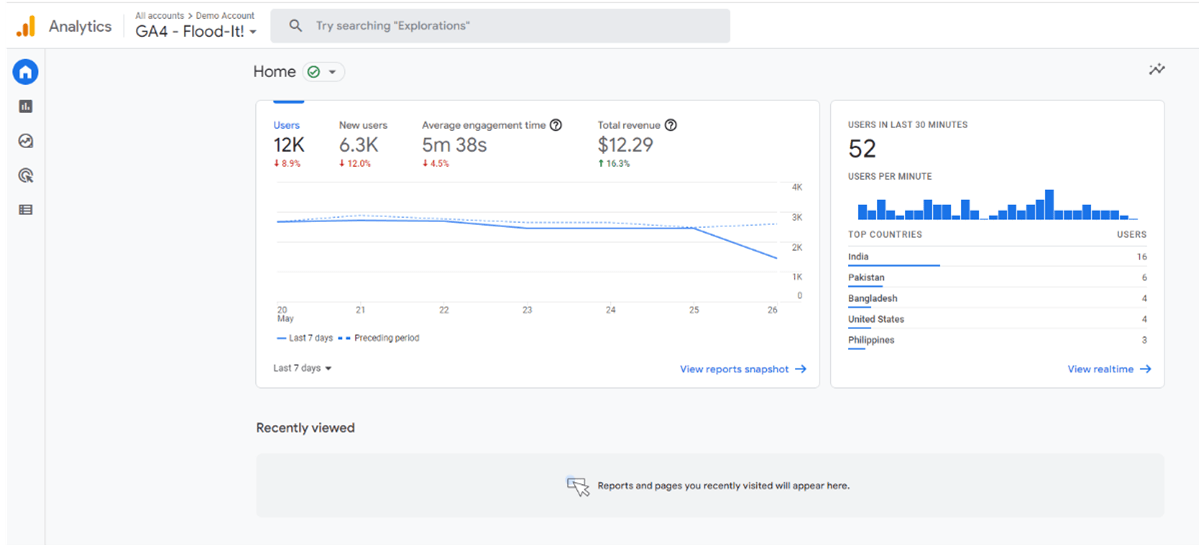 Google Analytics is a web analytics service, and an important SEO tool to have. This data source provides important and detailed information regarding your website. You are able to review the following reports:
Realtime – Users, Locations, Sessions, Conversions, and Sources
Audience – Demographics, Interests, Behaviours, Devices, Languages, and Locations
Acquisition – Traffic, Google Ads, Search Console, and Campaigns
Behaviour – Site Content, Speed, Search, Events, and Publisher
Conversions – Goals, Ecommerce, and Multi-Channel Funnels
All of this data is completely free but does require some getting used to due to the large amount of information it provides.
Price: Free
Suitable For: Business
4. Google Keyword Planner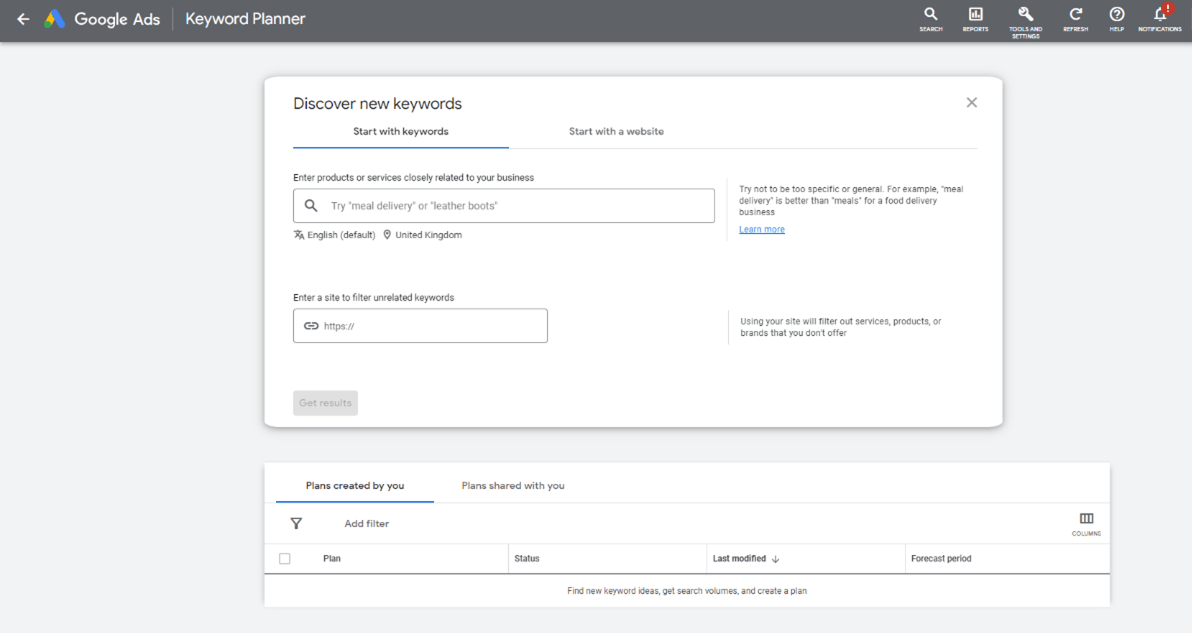 Searching for a way to find keywords? Look no further!
A huge part of search engine optimisation is finding the right keywords to rank your pages on Google. Google Ads has a free Keyword Planner tool that is very simple to use.
Simply type in a word that you think best describes your webpage or enter your URL to receive suggested keywords. To help decide on your keywords, Google Ads provides the following data:
Average Monthly Searches
Competition Rates
Page Bids
Three Month Change
YoY Change
Ad Impression Share
It is important to remember that not all the statistics will be entirely correct and should only be used as a rough estimate.
Price: Free
Suitable For: SEO Beginners
5. WordPress Rank Math Plugin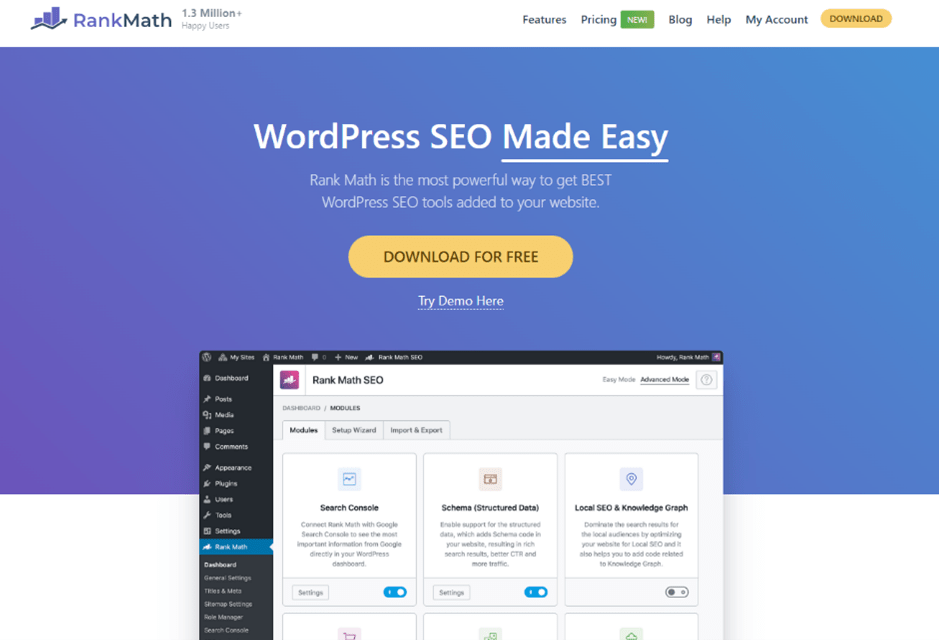 Rank Math is an SEO WordPress plugin that is designed to make your life easier when optimising your web pages. After typing up your content, you can check the Rank math plugin to view SEO suggestions.
This includes basic and additional SEO as well as readability scores, suggestions include:
Use of Keywords
Length of Content
Meta Description
Internal and External Links
URL Length
Readability scores, however, are based on your spelling, use of words, paragraph length, and any images or videos included.
A disadvantage to this plugin is that other WordPress plugins do not support any imports from Rank Math, making it difficult to switch back to Yoast or any other SEO plugins.
The plugin is completely free, simple to use, and contains great features which are easy to understand.
Follow the advice given, and you will see your web pages rising through the rankings.
Price: Free
Suitable For: Business
Fun Fact: 28% Of Searches With Local Terms Result In a Purchase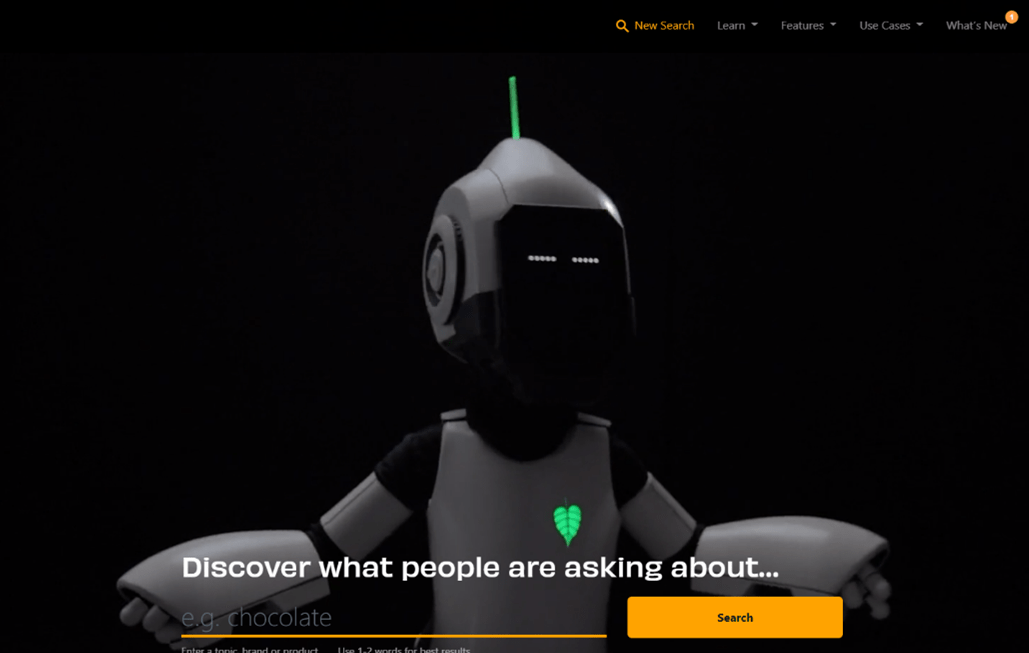 Answer the Public is a free tool that generates popular questions based on keywords. The questions are based on data from Google Suggest and allow you to find relevant information so you can create ideas for blogs, articles, videos, and more.
Results will show different keyword types including:
Questions
Prepositions
Comparisons
However, Answer the Public has a daily limit of just three searches for those using the free version. If this would be an issue for you then Answer Socrates may be a good alternative.
Price: Free
Suitable For: SEO Beginners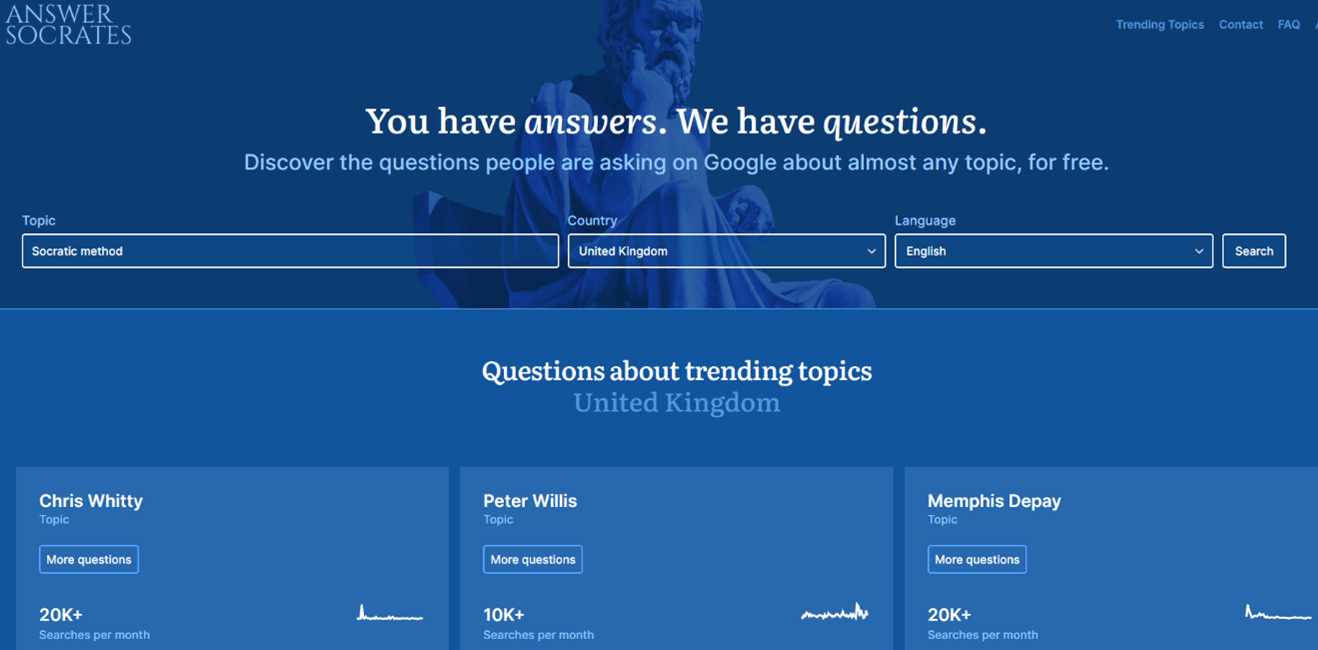 Answer Socrates is a free SEO tool that has been designed to help writers generate better SEO scores. The site helps you to discover content ideas that have been produced using real Google data. This tool has strong similarities to Answer the Public, with both having the option to alter the country as well as the language you are searching for.
Keyword suggestions will include:
Questions
Comparisons
Letters
Queries
Unlike Answer the Public, Answer Socrates does not have a search limit and will allow you to make as many searches as you wish.
Price: Free
Suitable For: SEO Beginners
Fun Fact: The First Five Organic Search Results Receive 67.7% Of All Clicks Collectively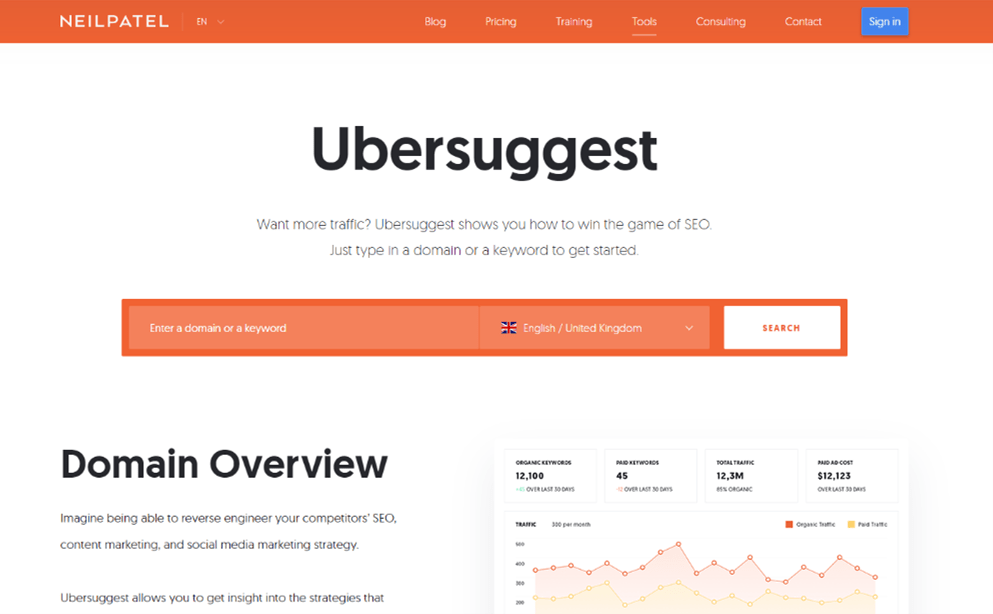 Ubersuggest is a free keyword tool by Neil Patel, that creates reports based on a domain or keyword you have provided. The reports include the following data:
Search Volume
SEO Difficulty
Paid Difficulty
Cost Per Click
Content Ideas
Keyword Ideas
Mobile Volume
Desktop Volume
However, results are limited when using the free version of the tool and the best experience comes from paying a subscription. There are free trials so that you can decide whether it's worth spending your money on.
Price: Free / £29 -£99 Per Month
Suitable For: Business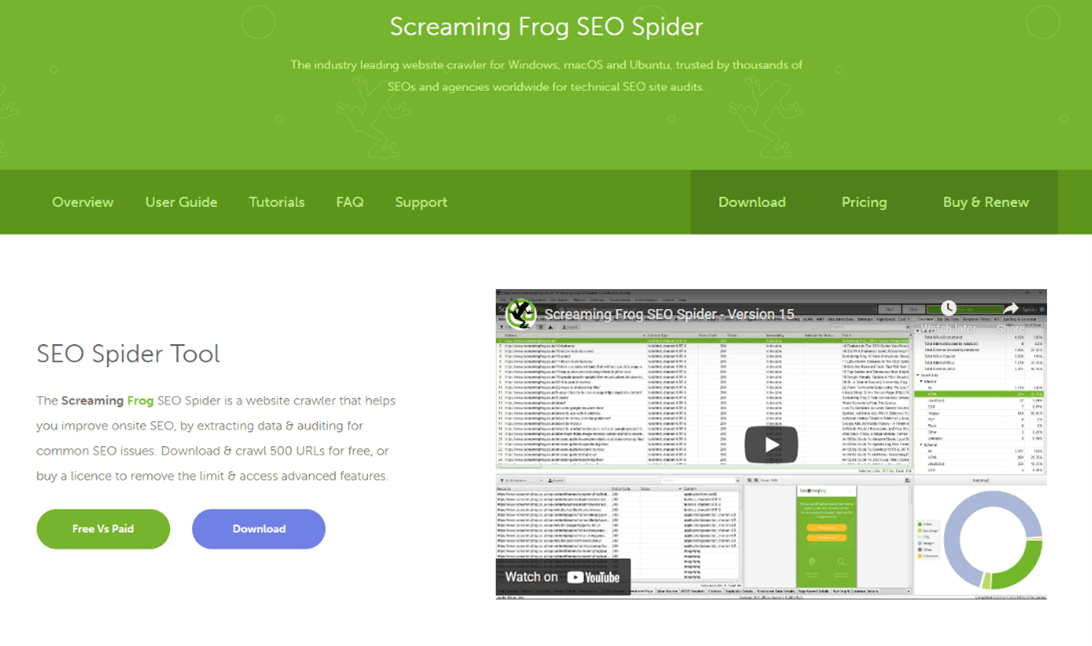 Screaming Frog SEO Spider is both a free and paid website crawler that extracts data and audits common SEO issues so that you can improve your SEO performance. This tool will search an entire website and pick out the following:
Broken Links
Audit Redirects
Duplicate Content
Blocked URL's
Low Content Pages
Poor Page Titles/Descriptions
Like the other tools, the free version of the Screaming Frog is rather restricting and can be complicated to use. I would suggest watching a video tutorial beforehand to gain a better understanding of how the tool works.
Price: Free / £149 Per Year
Suitable For: Business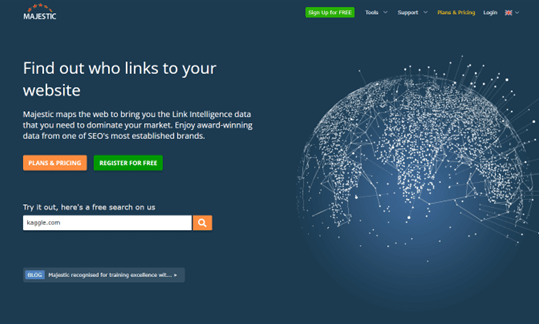 Majestic is an SEO software tool that specialises and focuses on link analysis. Using the free version of Majestic, you can investigate data such as:
External Inbound Links
Referring Domains
Referring IP's
Supplemental Links
Trust Flow
Citation Flow
The free version of Majestic is very limited and pricing plans can get expensive rather quickly, but it is worth it if links are something you are looking to improve and work on.
Price: Free / £39 – £319 Per Month
Suitable For: Business
Fun Fact: Over 90% Of Content Gets No Traffic From Google Due To Poor SEO Scores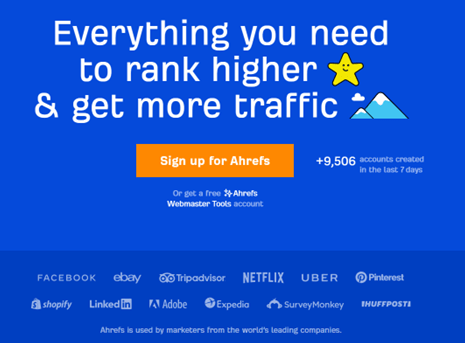 Ahrefs is an all-in-one SEO toolset that has the following features:
Site Audit to Optimise Your Website
Site Explorer to Analyse Your Competitors
Keyword Explorer to Find Keywords
Content Explorer to Learn About Top Performing Content
Rank Tracker to Check Your Ranking Progress
Ahrefs is a popular SEO tool used by both web developers and content creators to improve their online presence. Its powerful features offer all you need and more to increase your website traffic. As well as this, the tool contains over 295 billion indexed pages and 16 trillion backlinks!
However, to sign up for Ahrefs you will need to choose a payment plan which ranges from £79 to £799 per month.
Price: £79 – £799 Per Month
Suitable For: Business
Whether you need an SEO tool for link building, keyword ideas, content marketing, or checking backlinks there is a tool that you can use. I hope this article is helpful and has improved your knowledge of different types of tools and how they can be used.
Can you think of any tools I have missed? Let me know in the comments!
Make sure to check out our other SEO blog posts to learn more about how you can use search engine optimisation.