SEO Case Study
Services: SEO
Started working with: July 2022
Company Overview: Vertikal UK is an access and plant hire company
Project Summary
The aim of this campaign was to drive local, high-intent traffic to the website. We used techniques such as on-page SEO, local SEO and optimised content marketing to achieve results for the business.
We have increased website content by optimising existing service pages and adding new pages, as well as articles and location pages, so that important pages are rich with vital search terms needed to boost them to the top of Google.
Optimising existing service pages to include vital keywords, quality content and optimised meta information amongst other things
Creating new, service pages optimised for very specific service sectors and industries with niche keywords
Creating location service pages as part of a local SEO plan to generate traffic from location-specific searches
Content marketing in the form of high-quality SEO optimised articles to bring traffic to the site from popular questions asked surrounding topics
Proven Results
As you can see above, we've been working on getting more pages to rank highly on Google. We've had some impressive results for the campaign so far, with several pages now ranking in the top spot on Google. This has generated an impressive increase in traffic to the site and customers, as you can see below:
More traffic in 3 months to main service pages than prior period
More impressions in past 6 months than prior period
More top 3 keywords on Google now than 12 months ago
We Got Them to the Top!
As you can see many of our clients' the pages now rank in top 3 spots on Google for vital keywords in their industry.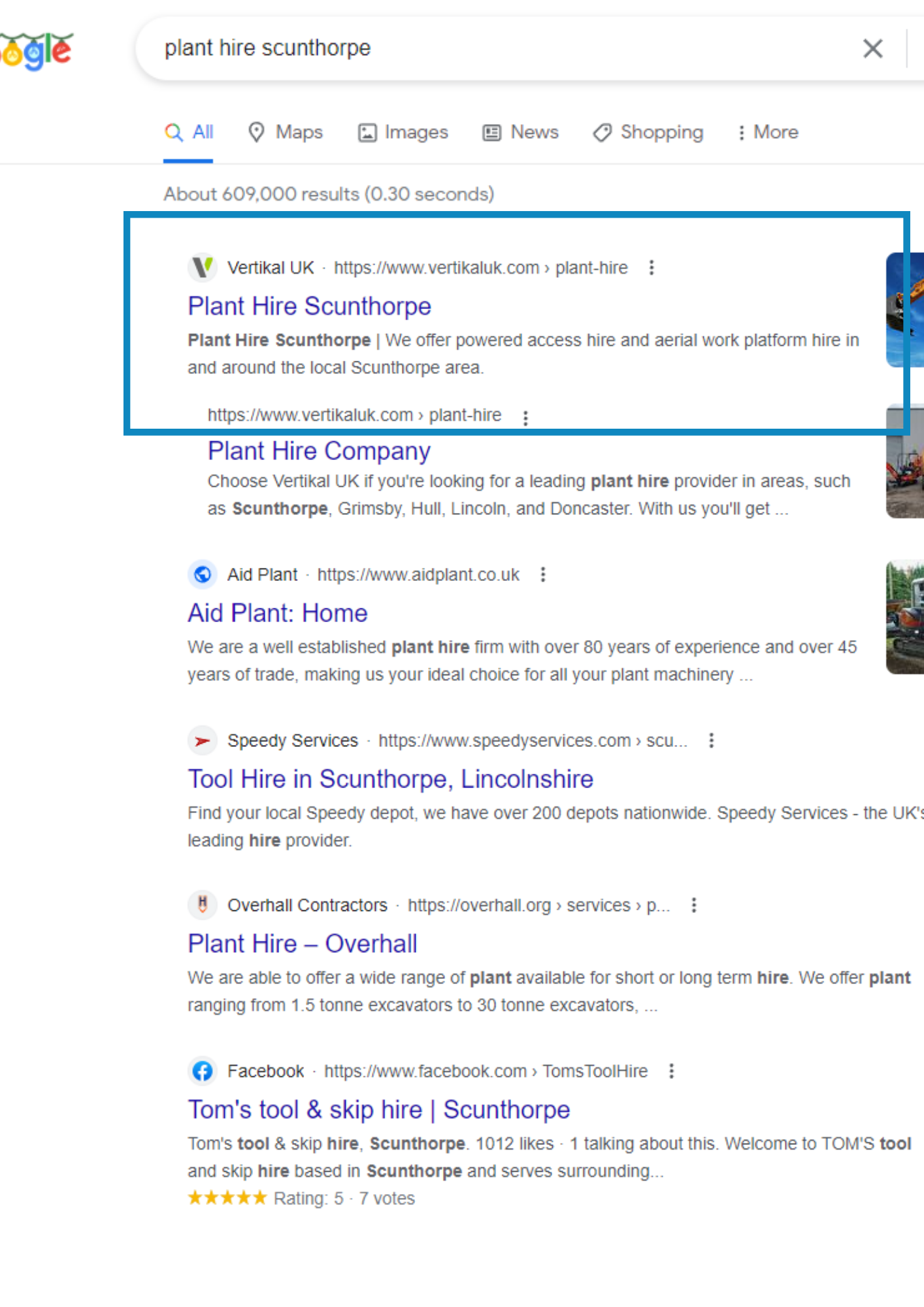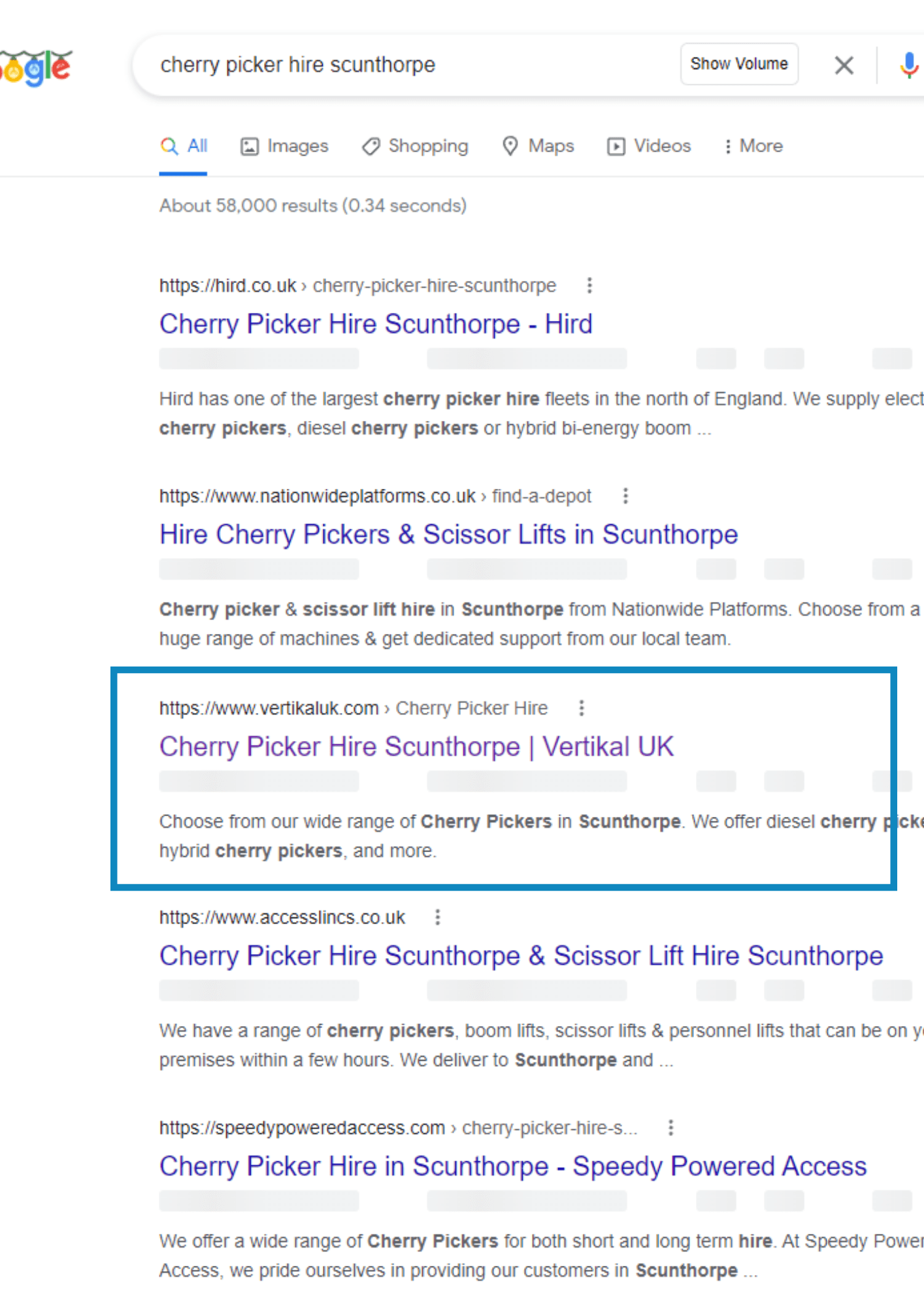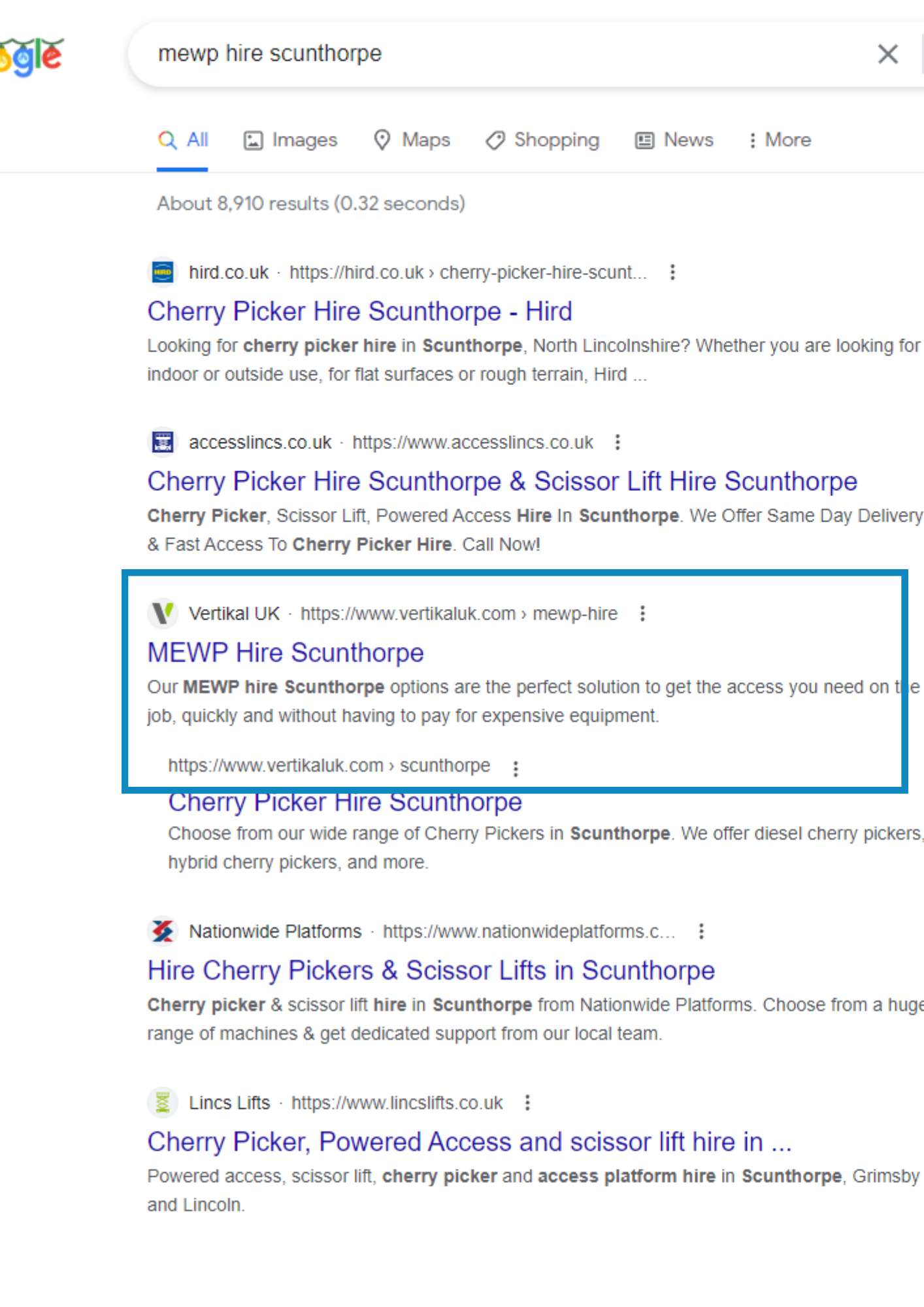 SEO Statistics
We started working with Vertikal in July 2022 running an SEO campaign. Below you can see the organic traffic increase seen over the period we've worked with Vertikal.
Comparing the previous 6 month period to the prior 6 months, the business has seen an increase in clicks of 251%. This increase is a result of our SEO efforts on the site.
This is an ongoing campaign, running for a further 12 months. Local SEO has has a big part to play in driving local, high intent customers to the website, as well as optimisation of the site, new service pages and monthly blogs. This has given a rise in traffic to the site, much better rankings on Google and a more authoritative website, which will continue to help boost the site longer term.

To the right you can see how we've increase the number of keywords that the business now ranks for on Google. These are key terms that potential customers are searching for to find the services they want.
Since July 2022, when we first started working with Vertikal, we've been able to greatly increase the sites presence and ranking on Google. You can see to the right, the kind of terms we've gotten the site to rank for. Vertikal now rank in the top spot for many key search terms.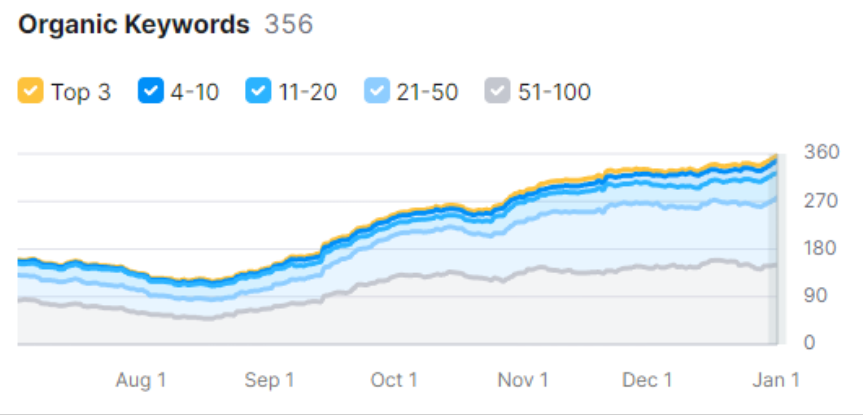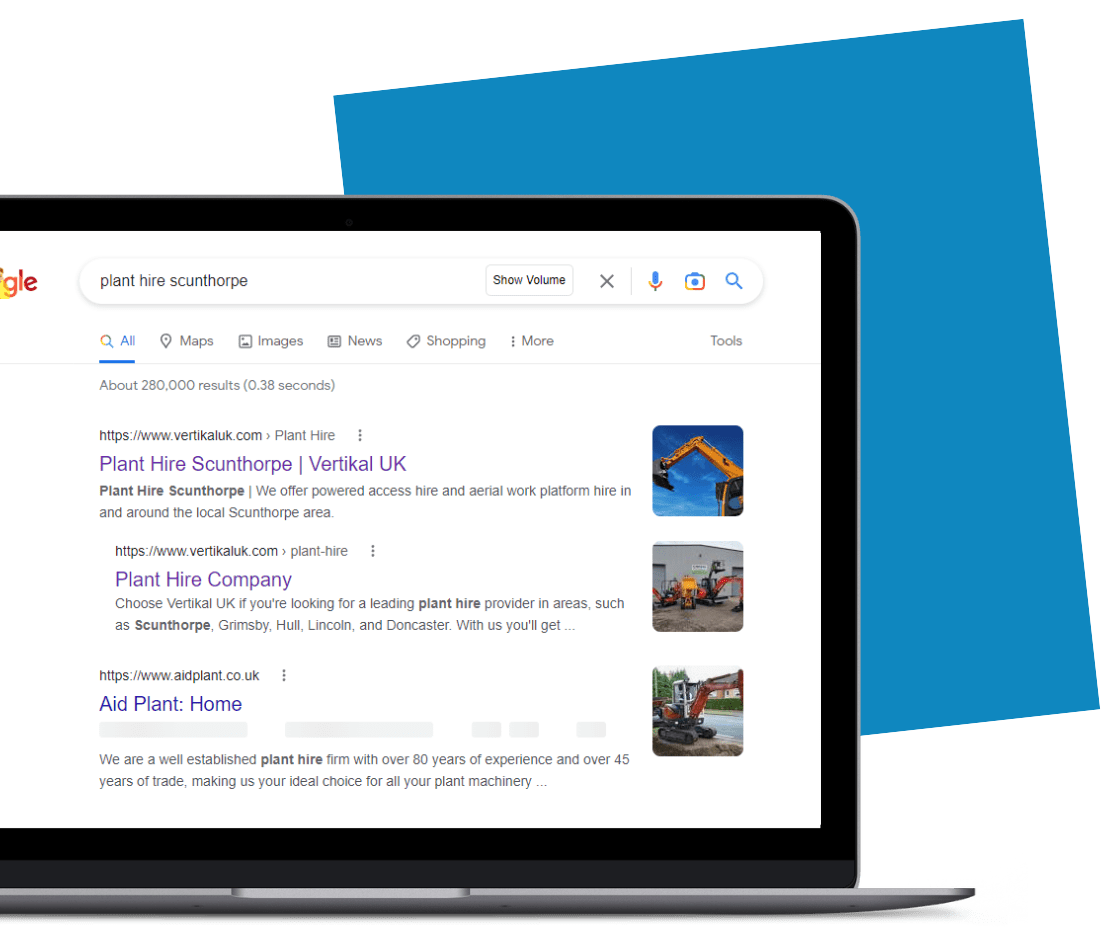 Service Page Optimisation & New Location Pages
In the first 3 months, Vertikal got over 346% more people visiting their main service pages.
333% More keywords ranked in the top 3 results on Google since we started working for them compared to the prior 6 month period.
112% Increase in people seeing their website on Google in the last 6 months compared to the prior 6 months.
Let's Work Together!
Curious about starting digital marketing for your business? Get in touch today and our experts can talk you through it!