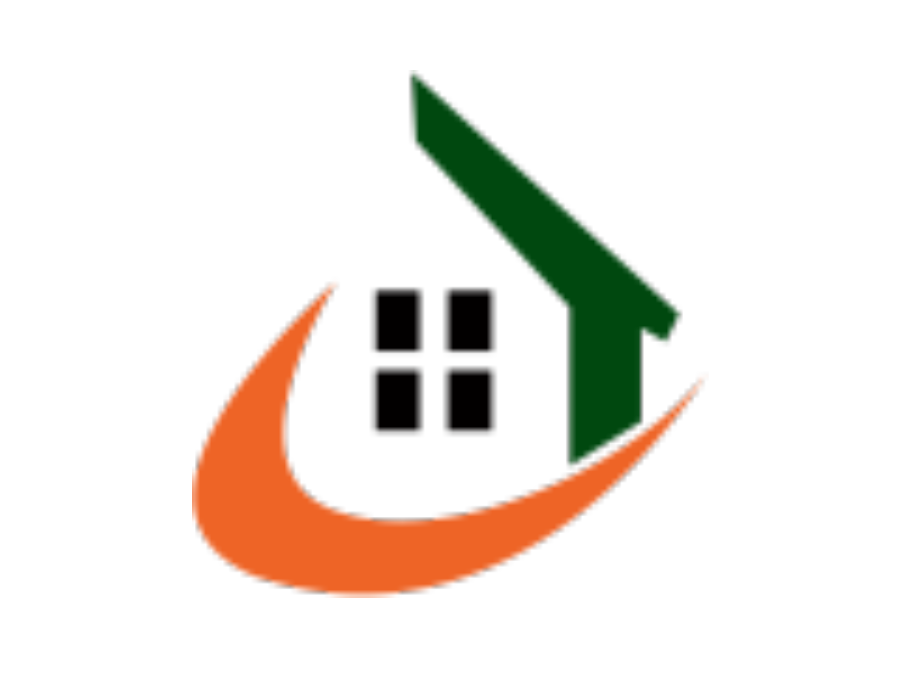 Case Study
Services: PPC & SEO
Started working with: January 2023
Company Overview: Making people's (rented or owned) properties greener and saving you money in the process.
Project Summary
For Energy Efficient You we are running an SEO campaign and PPC campaign at the same time together. This will boost lead generation through ads and onsite lead generation through driving more traffic to the site.
The aim of the SEO campaign was to drive local, high-intent traffic to the website. We used techniques such as on-page SEO, local SEO and optimised content marketing to achieve results for the business.
We have increased website content by optimising existing service pages and adding new pages, as well as articles and location pages, so that important pages are rich with vital search terms needed to boost them to the top of Google.
The aim of the PPC campaign was to create eye-catching ads with strong copy, to attract new clients for the business. The campaigns ran to a nationwide audience targeting specific categories.
Collect lead information through lead generation form ads on Facebook through persuasive, eye-catching ads that speak directly to the target audience
Regularly add, improve and update ads to keep them fresh and fully optimised, whilst learning through data about the best audiences to advertise to
Proven Results
Take a look at a few of the results we've gotten for our client within the first 2 months of working with them.
Leads in 2 months on a low campaign budget
Per lead on average for lead generation campaign
Impressions on leads generations ads in 2 months
Striking Ad Design
You can see below a few examples of the ad designs we created with copy for the business. We followed brand guidelines closely and conducted in-depth competitor research in order to create high performing, on-brand ads.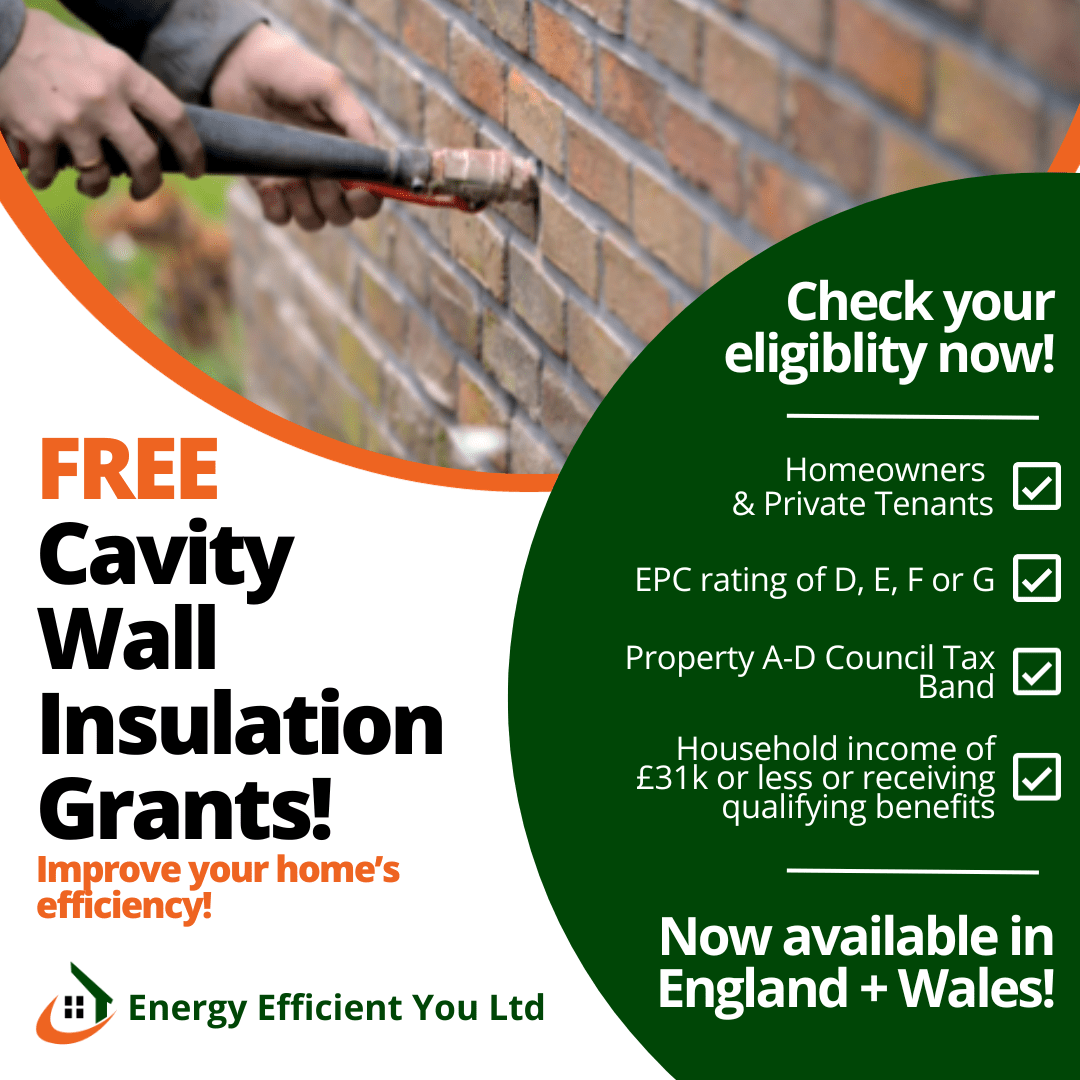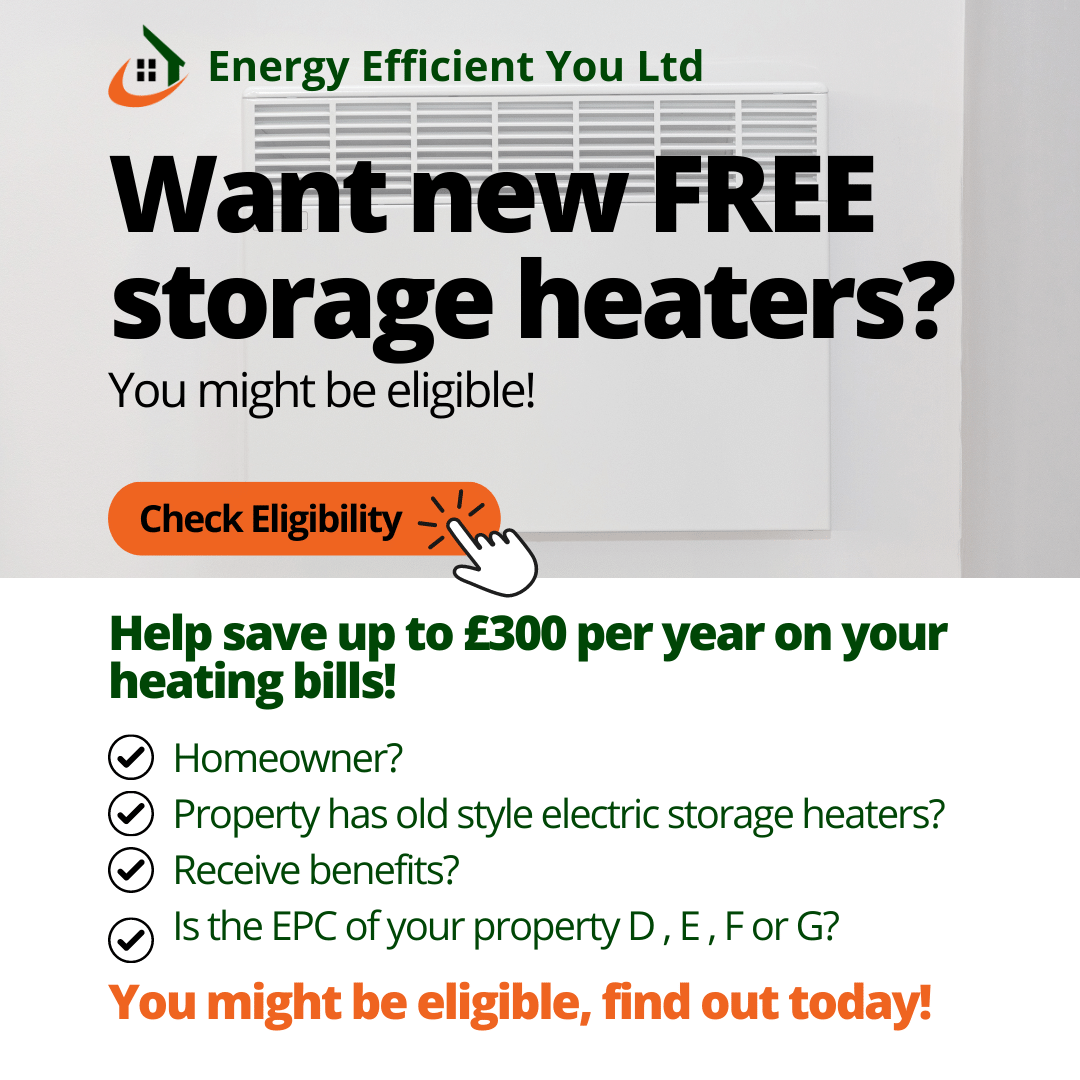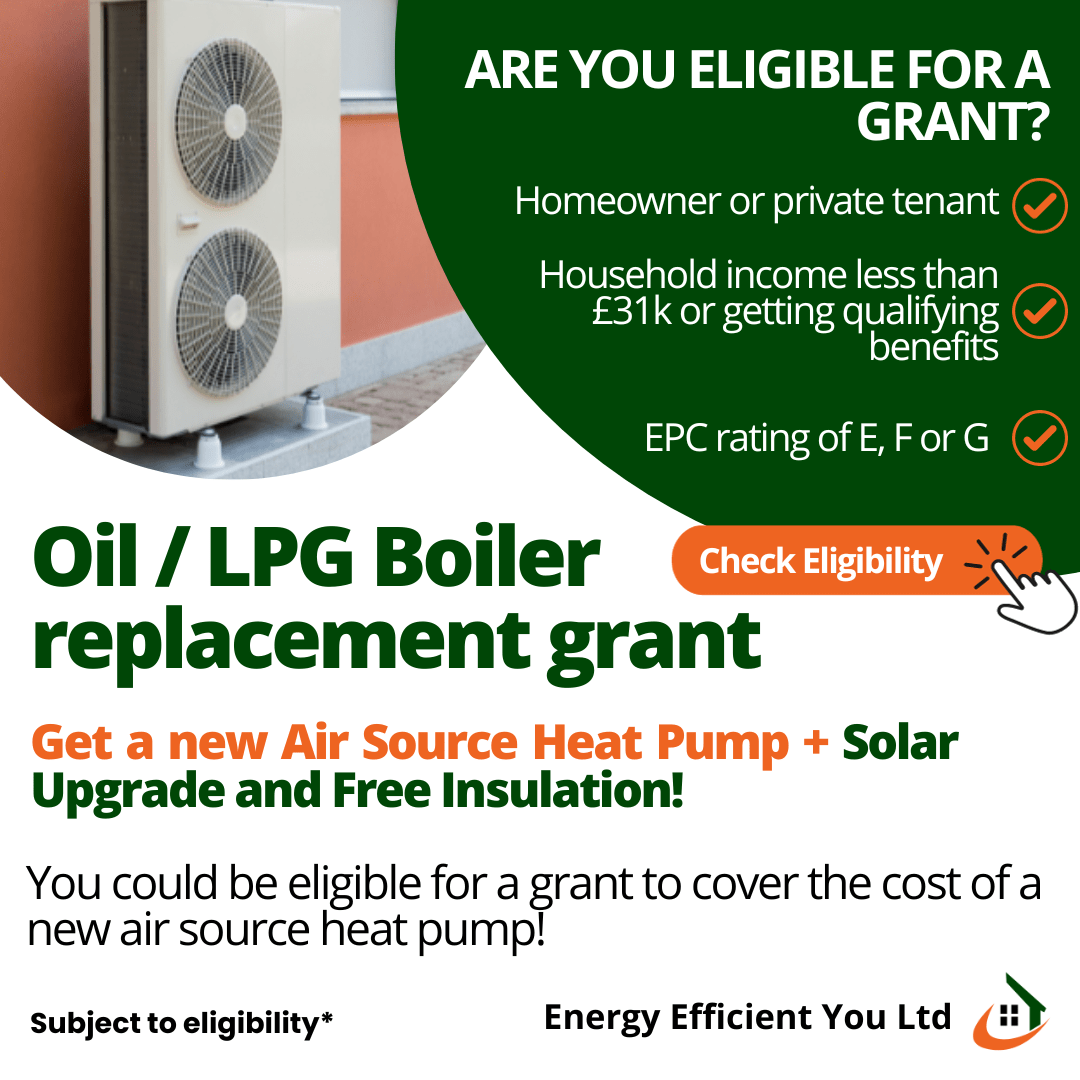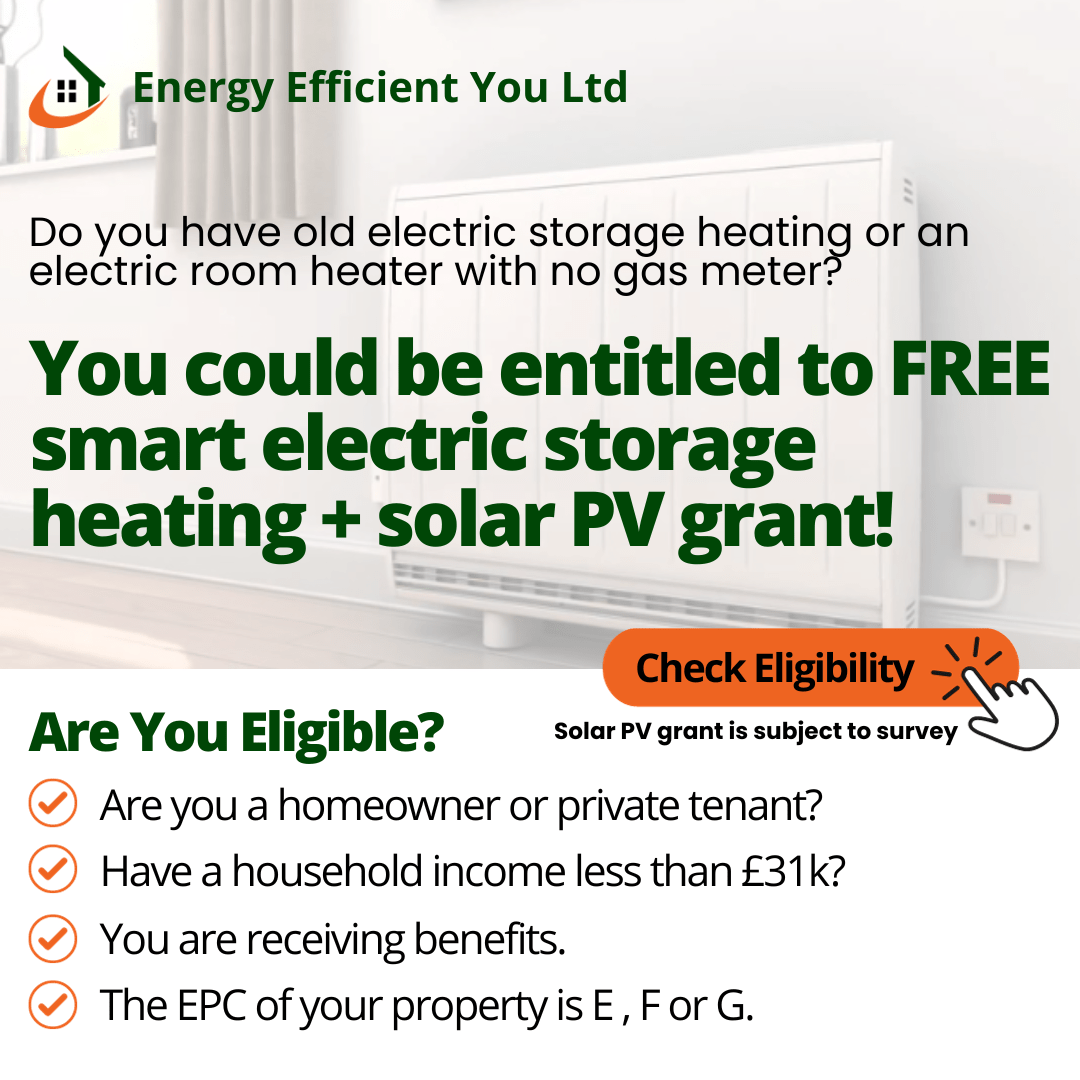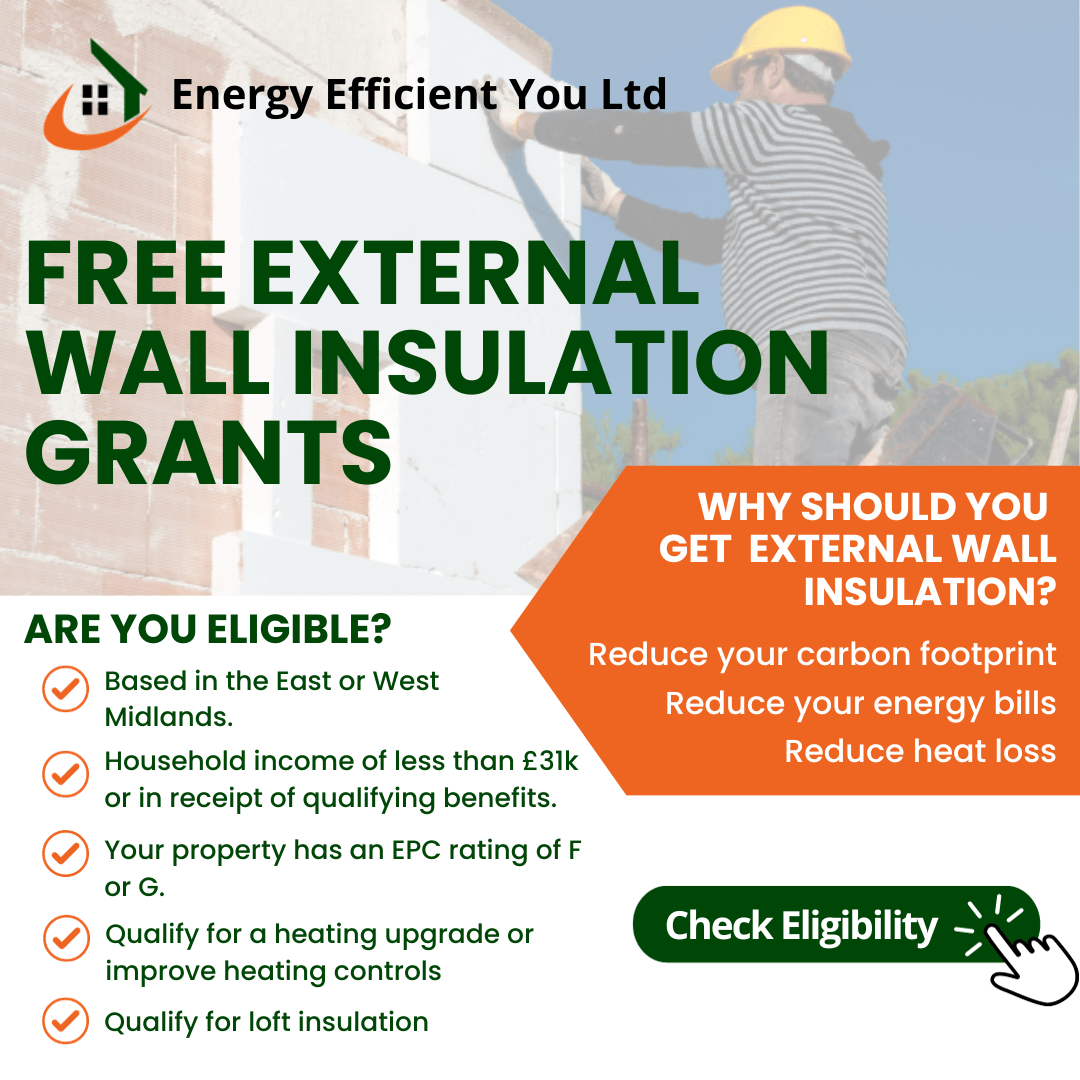 Proven Results
As you can see, we've been working on getting more pages to rank highly on Google. We've had some impressive results for the campaign so far, with several pages now ranking in the top spot on Google. This has generated an impressive increase in traffic to the site and customers, as you can see below:
More keywords on Google now than 4 months ago
Impressions in the last 3 months
We Got Them to the Top!
As you can see many of our clients' the pages now rank in top 3 spots on Google for vital keywords in their industry.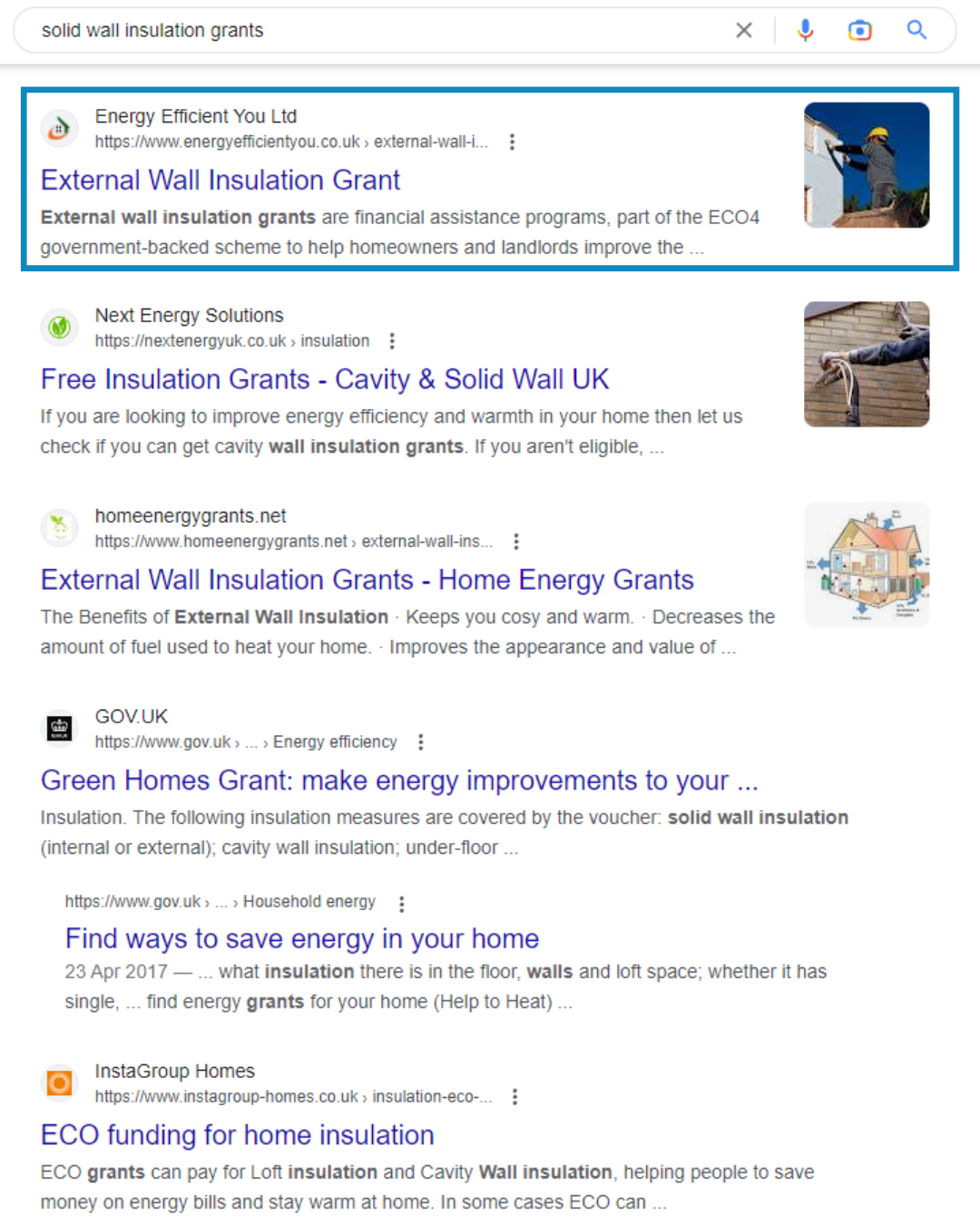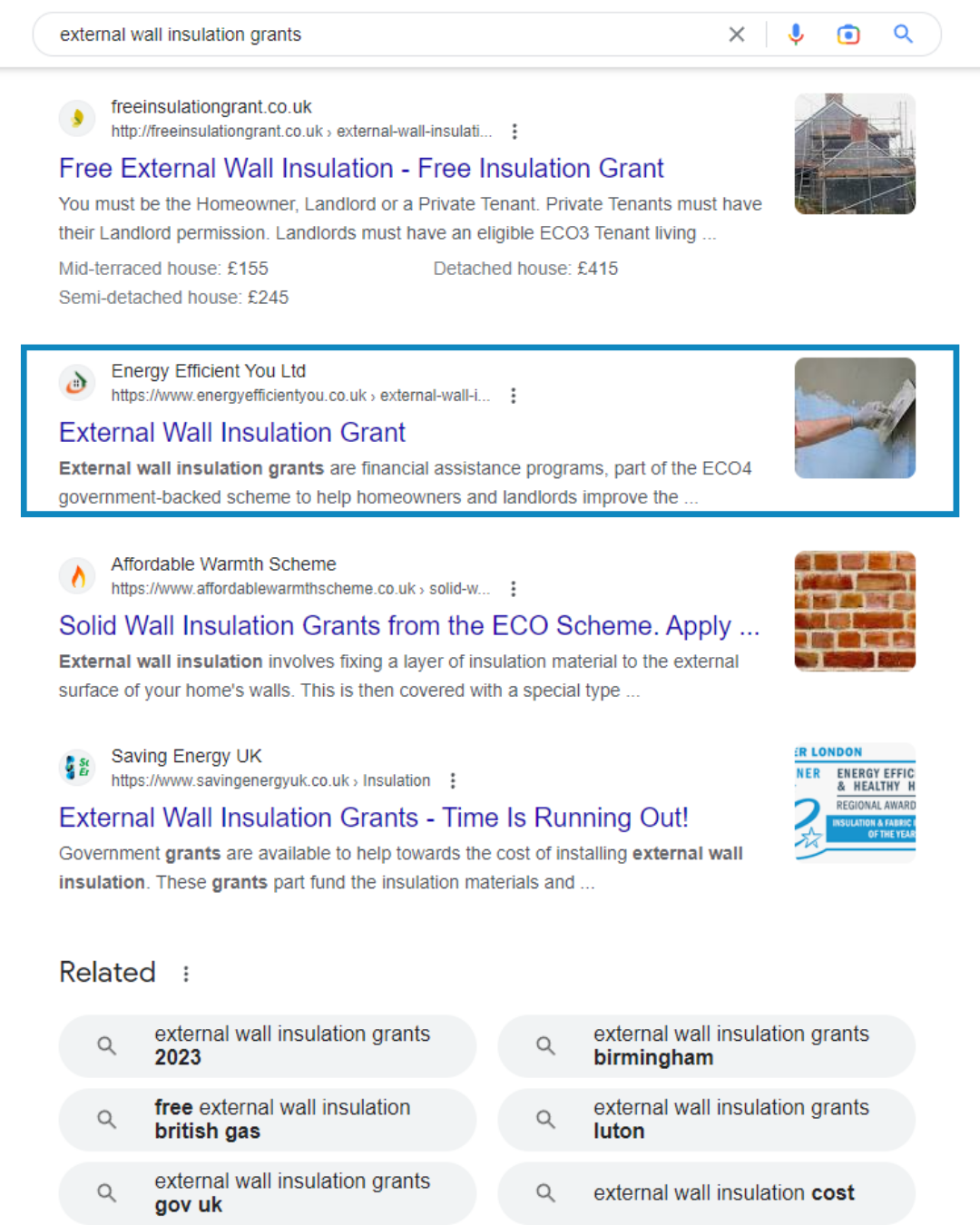 SEO Statistics
We started working with Energy Efficient You in February 2023 running an SEO campaign. Below you can see the organic traffic increase seen over the period we've worked with Energy Efficient You.
Local SEO has has a big part to play in driving local, high intent customers to the website, as well as optimisation of the site, new service pages and monthly blogs.
This has given a rise in traffic to the site, much better rankings on Google and a more authoritative website, which will continue to help boost the site longer term.

To the right you can see how we've increase the number of keywords that the business now ranks for on Google. These are key terms that potential customers are searching for to find the services they want.
Since February 2023, when we first started working with Energy Efficient You, we've been able to greatly increase the sites presence and ranking on Google. You can see to the right, the kind of terms we've gotten the site to rank for. Energy Efficient You now rank in the top spot for many key search terms.

Let's Work Together!
Curious about starting digital marketing for your business? Get in touch today and our experts can talk you through it!