5 Reasons Why You Should Use Social Media In Your Marketing Strategy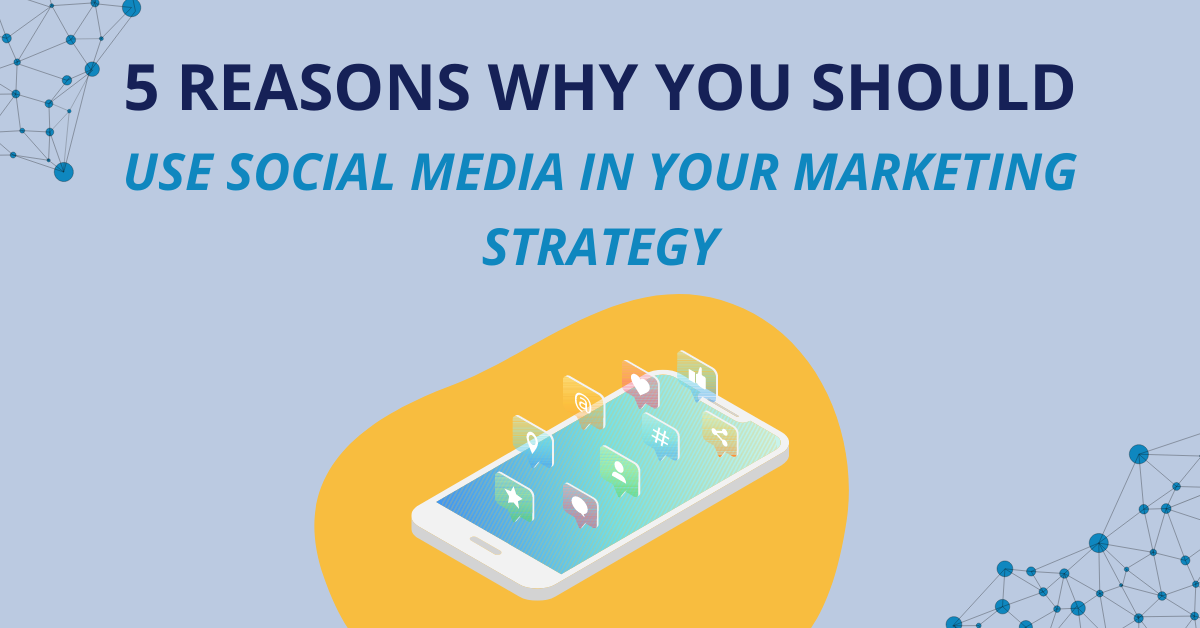 Social media has seen huge growth over the last 10 years, with new platforms and tools emerging all the time. As a result of this, social media has now become a powerful way for businesses to reach their target audience, allowing them to build their brand and increase their sales.
In this article, I will be providing you with 5 reasons why you should use social media in your marketing strategy. 
1. Your Customers Are Active on Social Media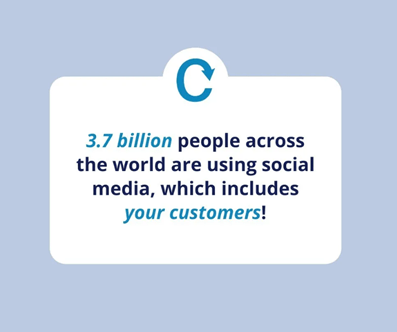 Social Media has become a huge part of business marketing strategies all over the world. With billions of people now using social media for an average of 2 hours and 27 minutes per day, it is important that your business builds a social media presence.
Platforms such as Instagram, Facebook, Twitter, and TikTok enable people to discover and interact with all types of businesses. You can grow your business organically by simply using and interacting with these online platforms.
If you are new to the idea of social media marketing, then make sure to take a read through our social media marketing tips for beginners.
 2. You Can Effectively Target Your Audience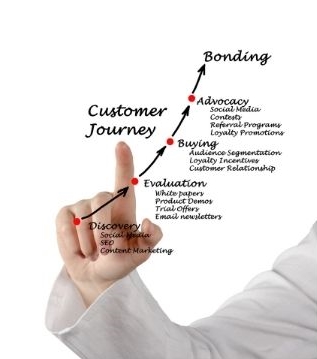 With 57.6 million active social media users in the UK alone, here is your chance to effectively target your audience. Understanding the social media customer journey will allow your business to engage with customers and build a relationship with them.
Discovery
The first stage of the customer journey is discovery. This is when the consumer has come across your brand through social media channels.
Evaluation
The second stage is the evaluation stage. At this stage, the consumer is aware of what your business has to offer and is deciding whether they should make a purchase or not. With an average of 64% of online consumers waiting until things go on sale before purchasing them, this is the perfect time to give them a prompt, such as a discount, to further encourage them to purchase.
Fun Fact: Facebook Is the Most Used Social Media Platform in the UK!
Buying
At this stage, the consumer has been impressed by what they have seen and have decided to make a purchase. However, their journey with your company does not have to end here.
Advocacy
The last stage of the customer journey is usually the most difficult to achieve. After making a purchase some customers may become advocates. This means they are likely to re-purchase, leave good reviews, and actively engage with your business online.
3. There Are Free Online Tools to Help You Achieve Business Goals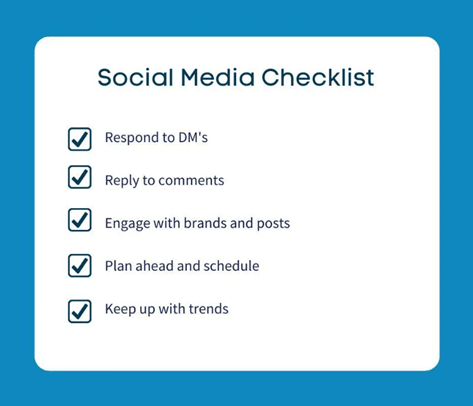 Before you can begin marketing your company on social media, you will need to decide which social media platforms you would like to use. Managing social media platforms may sound time-consuming, but there are plenty of free tools such as hashtag generators, design tools, and scheduling sites available to help you out. Here are some examples:
In Tags
In Tags is a hashtag generator app that creates a unique set of hashtags based on your keywords. This is a great tool to use as it will find trending hashtags for various social media platforms which will help you get more likes and followers.
Canva
Canva is a free graphic design platform available on desktop and as an app. Canva is a design tool used to create social media graphics and other types of content. This is useful for creating unique and engaging content for your business account.
Fun Fact: There Are 60 Million Active Business Pages on Facebook!
Hootsuite
Hootsuite is a social media management platform that supports Twitter, Facebook, Instagram, LinkedIn, and YouTube. This is a great way to ensure you have content being posted regularly across multiple platforms without having to take the time to post on each platform individually.
As well as this, Hootsuite has free additional features which enable you to access all your social media feeds, as well as competitors, all at once.
Instagram Insights
Instagram Insights is a data tool built into the Instagram platform. This tool shows all the data collected from your account and the performance of your content. This includes audience demographics, the number of accounts reached, the total number of followers, and so much more.
Collecting this data will tell you what is working for your social media strategy and what isn't. In addition to this, you will also learn key information about your target audience and can use this to your advantage when advertising.
Re-purposing your content across different social media platforms such as Instagram, Facebook, LinkedIn, and Twitter is a great way to manage both your time and money. This also helps you to figure out what type of content performs best on different social platforms.
4. Social Media Builds Brand Awareness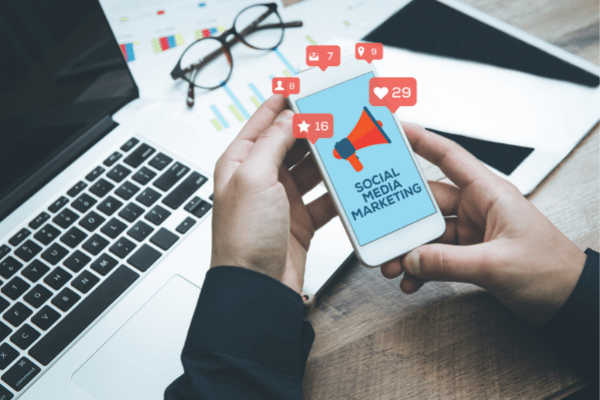 Building brand awareness is extremely important, especially for smaller businesses who are just starting out. The best and easiest way to spread the word of your brand is simply by advertising it online.
The increasing use of mobile phones has changed the way people search for information, contact businesses, and purchase their goods. This brings an opportunity that no business should be missing out on as you can target your audience from any place at any time.
There are many ways to build brand exposure for free and the main way to do this is by consistently posting on social media platforms such as Instagram, Facebook, YouTube, TikTok, and so on.
If you are struggling to decide where to begin, then check out our blog post on how to increase social media engagement for businesses.
5. Social Media Strategies Are Cost-Effective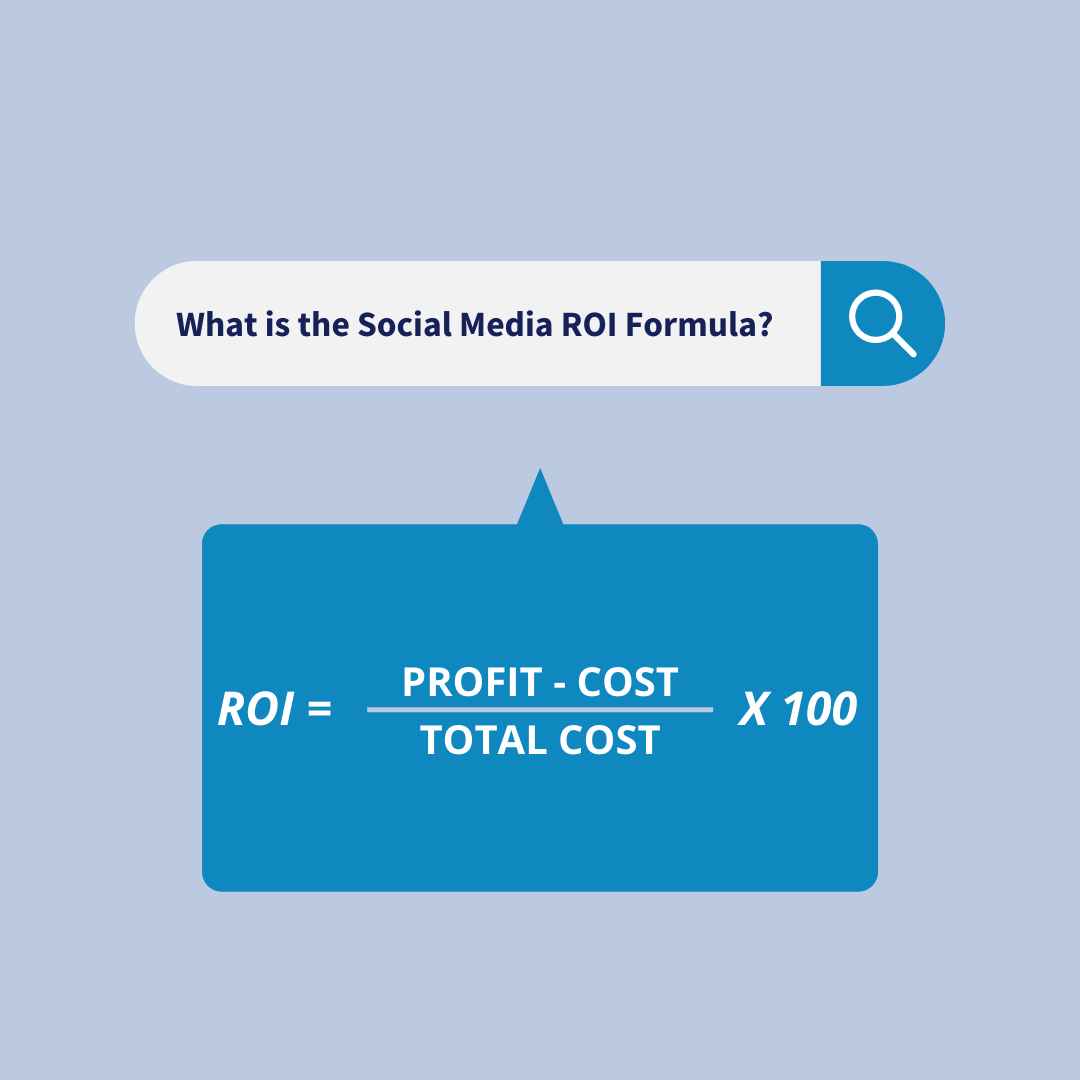 Social Media is one of the most cost-effective ways to advertise your business. As well as organically growing your brand awareness, you may also be considering paid advertising.
This is a crucial part of advertising as it allows you to manage your finances accordingly and grow your audience in profitable ways.
Social Media ROI Formula
ROI stands for 'Return on Investment' and measures the amount of money your business has earned from participating in social media marketing.
There is a simple formula to measure ROI for Social Media.
(Profit Earned – Cost of Advertising) / Cost of Advertising x 100 = ROI
If the result is higher than 0, your investments are making you money. This formula is also a great way to figure out what strategies are working for your business and which ones aren't doing as well.
Fun Fact: 98% Of Social Media Users Log on to Their Accounts Using Mobile Phones!
Social Media ROTI Formula
In addition to measuring your return on investment, you may want to measure your 'Return on Time Invested'. Keeping a measurement of the time you have invested into a project and the impact it has will help you to understand how much time is worth spending on it.
ROTI = Time Saved/Time Invested x 100
This will usually be rated from 1-5 with 1 not being worth the time and 5 absolutely being worth the time. For example, if you invested 10 hours in order to save 50, that's a 500% ROTI.
We are currently living in a digital world where most people are now using online platforms as a way of communicating with others. As a result of this, social media is now a crucial part of any business, and it is expected for businesses to have multiple social media platforms.
It is important to figure out exactly how much time you should dedicate to social media, tactics such as re-purposing content can make this less stressful. Social Media Marketing Agencies can help you with your marketing strategy and streamline your social media marketing campaigns.
So now you know all the reasons why you should include social media in your marketing strategy, start building that profile, and actively engaging with your customers!
I hope this article has improved your knowledge of social media marketing and encouraged you to grow your online presence. Good luck and feel free to leave any comments!